Time for another review!!!
This time I am reviewing Kirkland Shampoo and Conditioner from Costco. For two bottles (Each 40 US fl. oz.) of either shampoo or conditioner, it costs (I believe) $7. I thought not bad; I would get 2 shampoos and 2 conditoners for $14! It was worth a shot right?! WRONG!! So not worth it. These are the worst I have used. First, I don't care for the smell. It's not 'bad' but it's not good, in my opinion. Second, the conditioner burns/tingles/stings your scalp. That CAN'T be a good sign! It did this to both my boyfriend and I. And the conditioner doesn't really detangle like most do, leaving my hard very hard to comb out. OUCH! It is also drying my hair out a bit. My hair type is normal/fine and color treated. Which, it doesn't say if it's safe for color treated hair or not. My boyfriend says he likes the shampoo. I do not. I will not repurchase.
I give these products a 0 out of 5.
Thanks for reading, hope this was somewhat helpful!
If you have questions, just ask.

Kali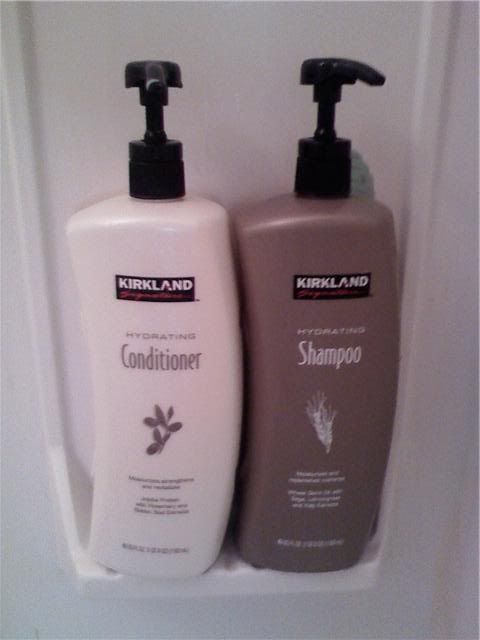 **Forgot to mention..It made my hair feel like it had a TON of product in it and I don't normally wear product on a daily basis.